Get rewarded for the rubbish that your building site generates!
17th Sep 2021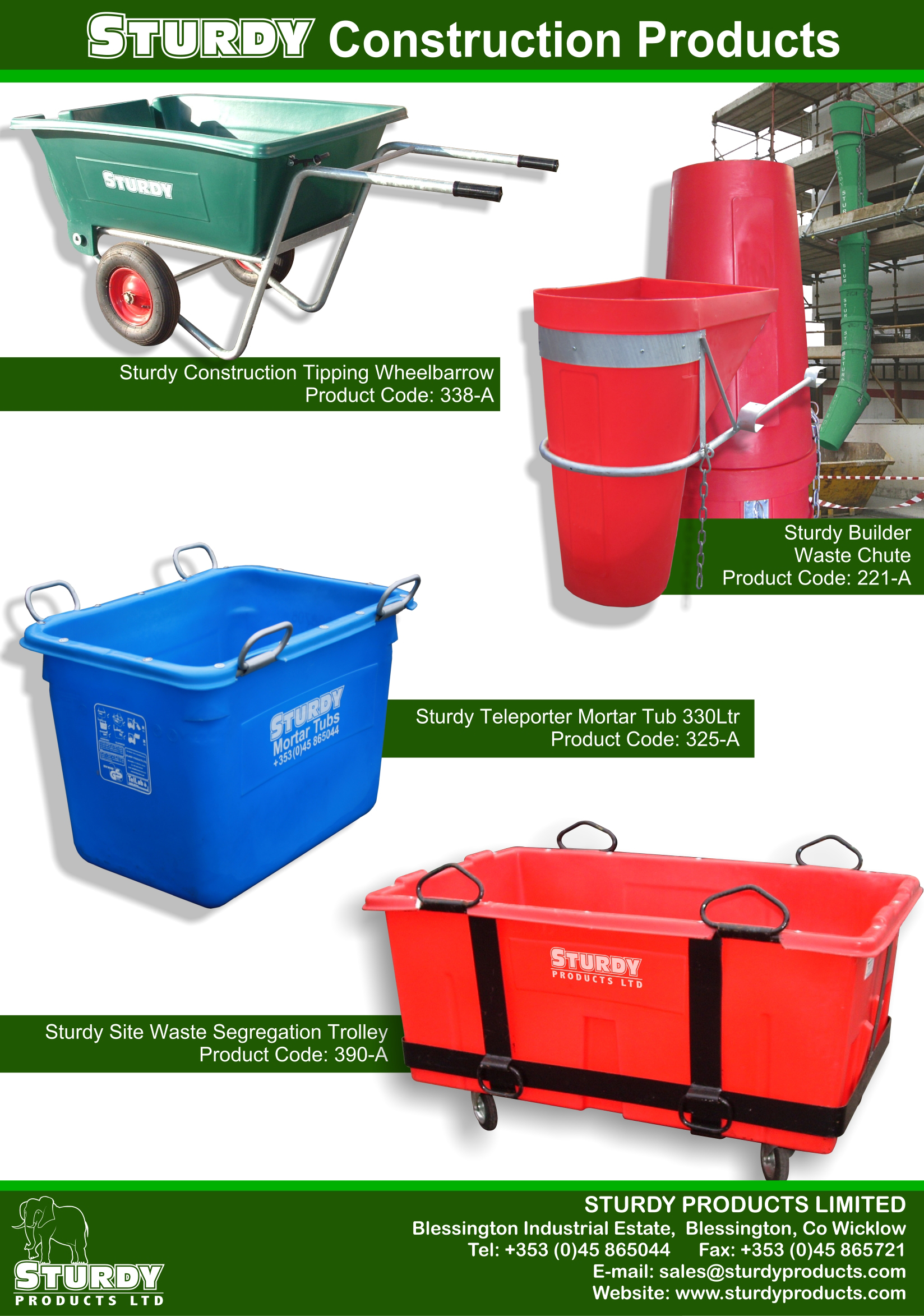 When building, renovating, or demolishing buildings and civil engineering structures, a large amount of construction and demolition (C&D) waste is generated-160 million tons to be average waste in Ireland and increasing faster. So, how can you get paid for the rubbish you generate at work while reducing construction waste?
• Plan Ahead to control and reduce on Your Work Site
Proper planning can ensure that you order the correct amount of material you need, thereby reducing waste. Getting your employees trained in the proper handling of waste is another important step. In addition, having appropriate reuse and recycling bins on site can isolate any waste generated, thereby reducing waste disposal costs.
• Plan for Deconstruction Before Demolition
A "soft" tear down rather than a full demolition will give you and your team the opportunity to salvage materials for reuse, thereby reducing wastage in construction. Materials such as windows, plumbing fixtures, ceiling and floor tiles, and large pieces of wood can be sold to rescue organizations.
• Reuse materials in Good Condition.
1. Store materials in good condition and use them in another area of the job or in another project.
2. Consult your reuse pile before making more waste.
• Donate to Local Organizations
1. Doors, hardware, appliances, and fixtures can be donated to places.
2. Look to see if there are any charity projects where your extra materials can be donated.
• Recycle What Cannot Be Reused
Implement a strategy to recycle construction waste. Setting up a recycling station for workers to throw away trash will help you reduce the amount of items thrown into the trash can and reduce the waste caused by your team. The bottom line – the less you have to throw away, the less money you have to spend getting rid of your construction waste.
• As hard as you may try to reduce wastage on your construction site, you can't completely avoid it. For all the things you can't reuse, donate or recycle, a roll-off dumpster is the most efficient disposal option, saving you from wasting. Sturdy products can help you greatly with your waste disposal by providing our innovative products that help you to reduce your cost and time in transporting the waste from the site.
• Project Manager your site.
• Most developers now a day subcontract the various elements of the project; Elec; Mech; Decorating; etc. etc. so if you have a strict policy of sub-contractors being responsible for the segregation and disposal of their own waste you can cut costs. Project manager can penalise the Sub-contractors. If they find their waste not separated or correctly disposed of. The Project Manager just has to provide colour coded waste segregation skips on each floor level for Sub-contractor to use. This can have a very beneficial effect on cost control.
Some of our products can help you manage the waste those are as follow:-
1) Sturdy Mortar Tubs
2) Sturdy Builder Waste Chute
3) Sturdy Site Waste Segregation Trolley
Contact our team to know more about this products
Email Id:- Sales@sturdyproducts.com
Telephone No:- +353 45 865 044