'How not to use Mortar Tubs'
09th Sep 2021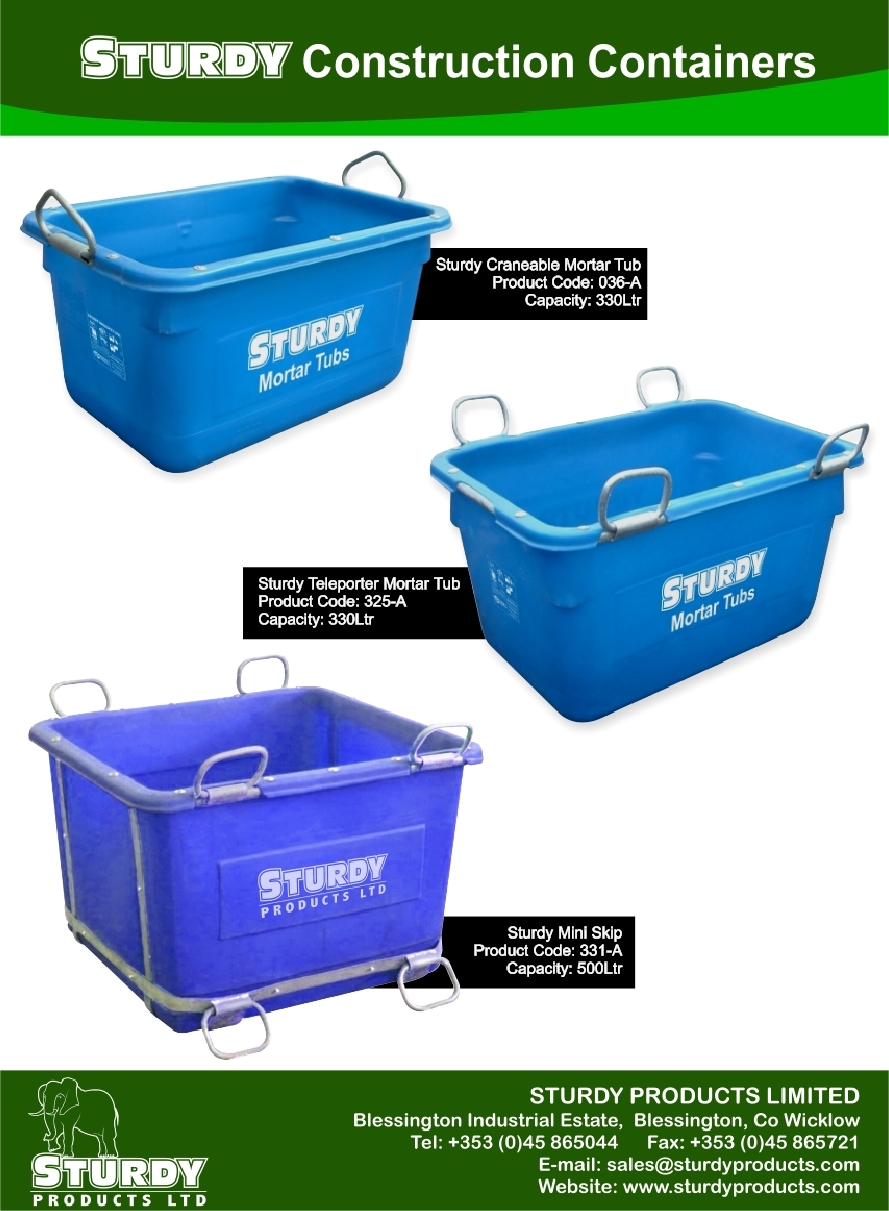 A craneable mortar tub was noticed on a building site, upon further investigation it was found 'not in compliance' and 'not fit for purpose'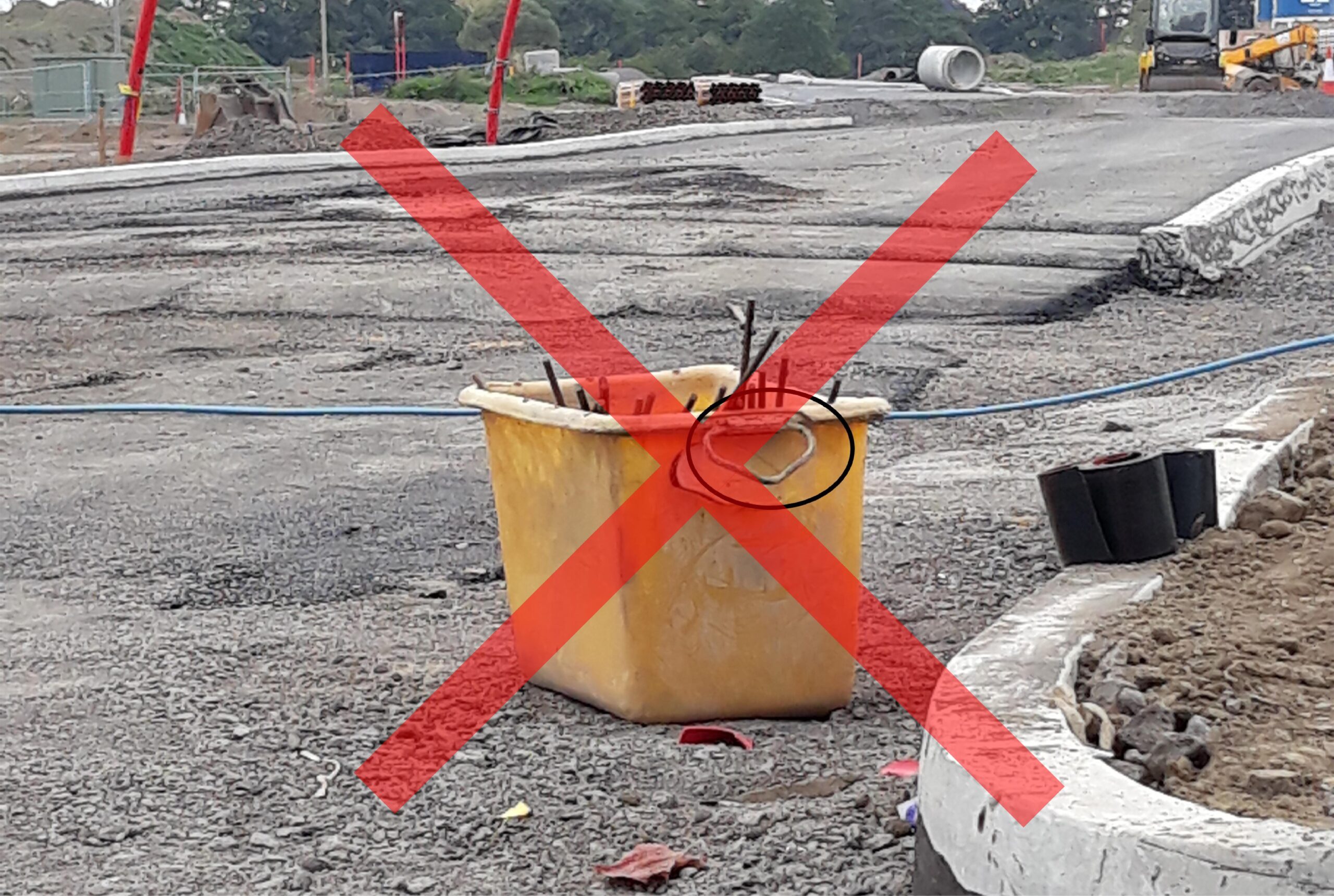 The reasons, It is obvious from the above picture that the method of transportation was not adhered to, a craneable has been used for lifting, the lifting arms on the tub were not raised to facilities this, hence the damage to the tub. The tub was filled with re-bar, which also caused damage internally with scraping and pitting of the unit. Mortar tubs should not be used for carrying anything other than what they are designed for. Several other identification non-compliances were noticed on the tub, namely, no standard mark number, no manufacturing details and no load capacity. On this occasion a risk assessment should have been carried out by an appointed individual, the Tub should be discarded and scrapped.
For transportation, a Sturdy Mortar tub would have avoided this damage due to its uniquely designed Flexi Handles, Stacking lugs prevent the mortar tubs from sticking when stacked and allow for ease of separation on arrival on site the tub is specifically designed and certified for carrying mortar.
Features and Benefits of using Sturdy Craneable Mortar Tubs:-
                  Features:-

                  Benefits:-

·   Moulded in one piece with no joints to ensure a stress-free product.

· The flexible body of the container facilitates ease of cleaning.

· Manufactured using medium density polyethylene UV stabilized.

·Galvanized high grade steel frame and unique patented Sturdy "Flexi-Handles".

·  All welded joints are fabricated to EN 287-1 standards.

· Durable and Practical, User-Friendly Tubs.

· Proven Reliability and Safety.

·  Safe and Secure lifting.

·  Strong and flexible to handle abuse.

·   Easy to clean.

·  No sharp corners.

·  Rounded-edged lifting handles.

·  Integral handle stop, which eliminates the need for a forklift drivers to dismount.

· Efficient and Convenient.
Optional Features:-
·Company name can be printed on all mortar tubs for self-branding and advertising.

· Mortar Tubs can be hot foiled stamped with a unique serial number which gives security and traceability over your tubs.

·Available in a range of colours.